Yes, you can also add multiple accounts on the same platform for one brand.
Affluent will give you the option to Add Another Account in the brand manager, under the platform tab. Repeat the steps of adding an account until you've added all the accounts you want.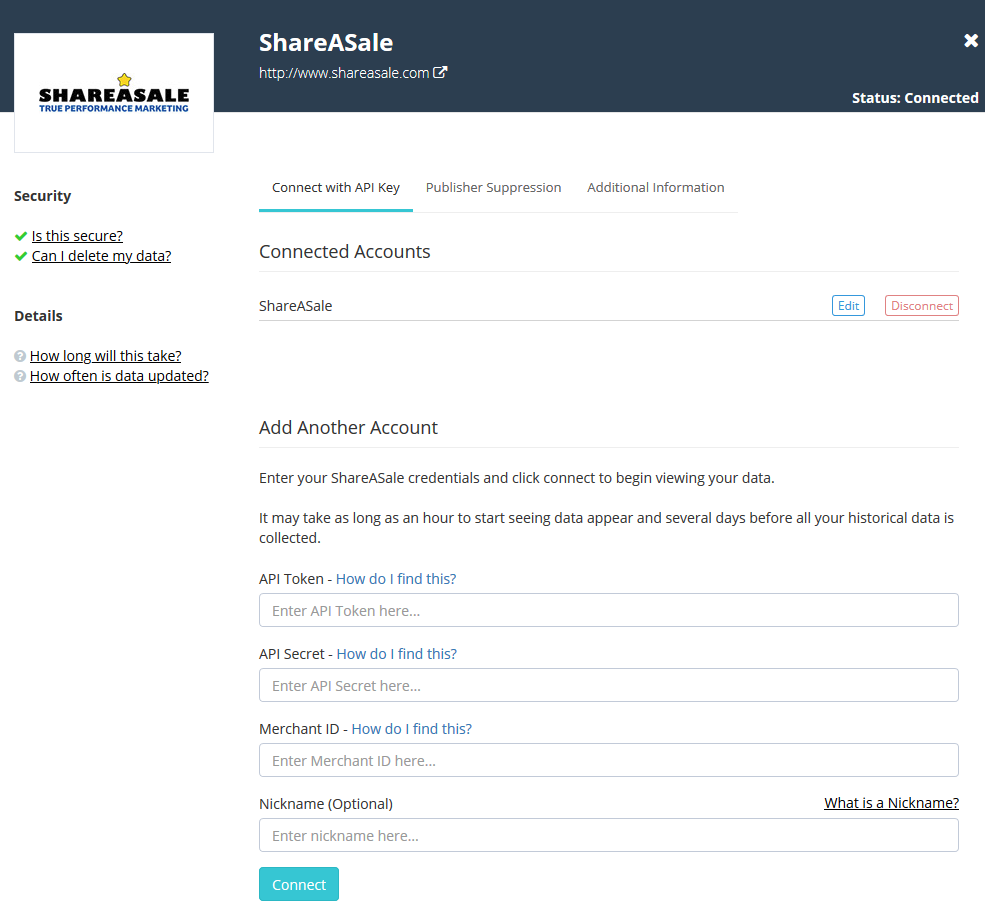 For example if you have a brand that has different accounts for different countries but they all on ShareASale, once you have added the first account, you will have the option to "Add Another Account".